Busy Beaver Home Improvement Centers
Busy Beaver is a chain of 24 home improvement centers in PA, OH, and WV. One of our most active clients, Busy Beaver's constant drive to take the next step is evident in their success story.
Busy Beaver has seen 394% growth in online sales with the sales builder program in 5 months.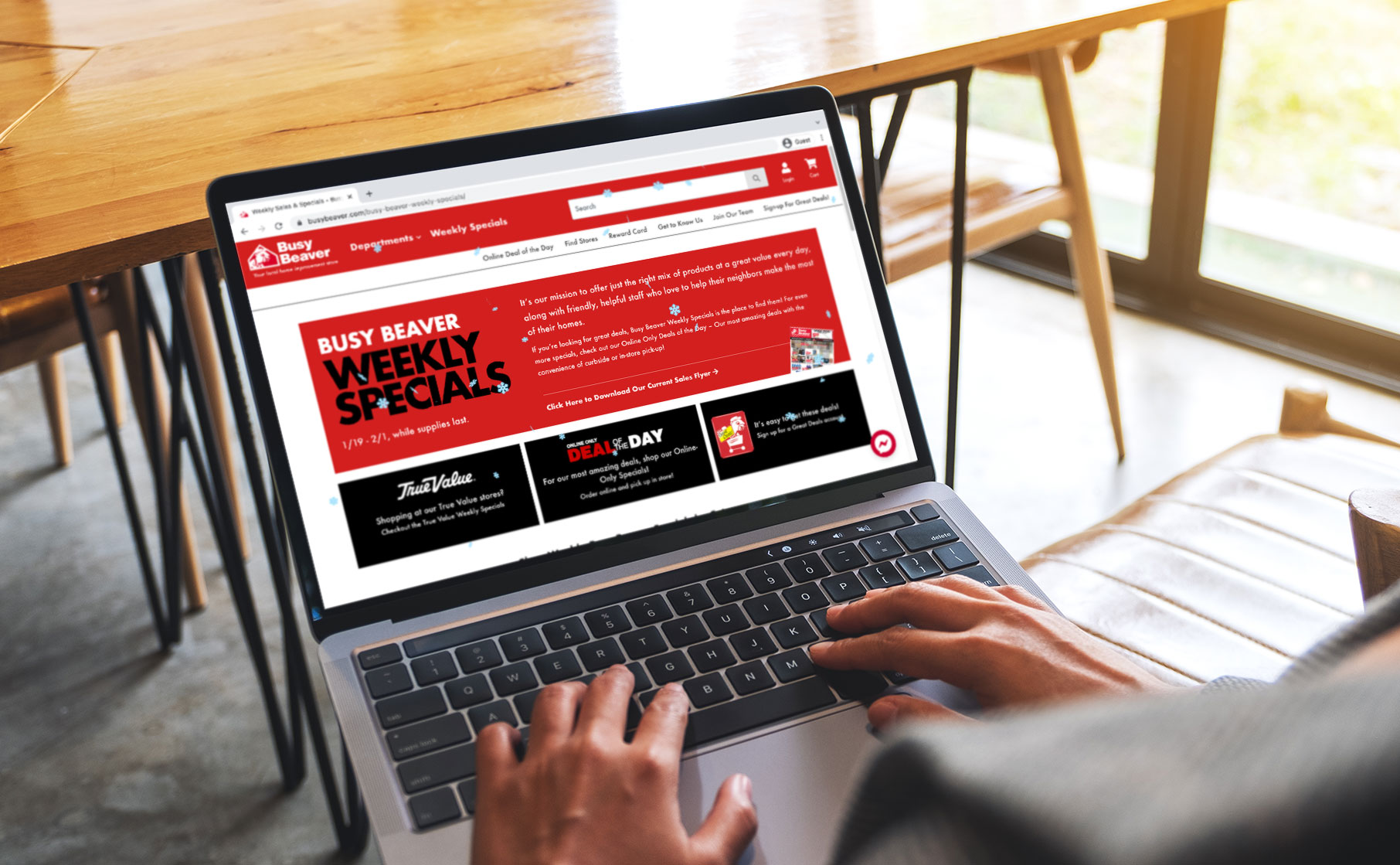 The company came to us in April of 2020 with a WordPress site in need of updating and a new iNet site, and the desire to revisit their brand's position.  
We got to work on a brand articulation and applied the resulting creative work to both their websites as well as a digital media campaign aimed at increasing general brand awareness. 
Within a month, traffic to their website had more than doubled. In less than a year, Busy Beaver had seen monthly site visits increase as much as 327 percent over that baseline month.  
A year later, we've implemented the full SEO Sales Builder program aimed at increasing online sales. In the first two months, online purchases grew by 156 percent.